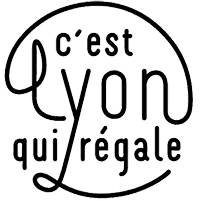 Set off on a delicious culinary journey..
Come on a gourmet tour with Audrey, a young native of Lyon who is passionate about her city and its specialities. You can expect plenty of gourmet discoveries (deli meats, cheese, Lyon praline, etc.) along the way, as well as cultural anecdotes. Other food tours: Choco'Lyon, Halles de Lyon and many more.
Last updated date : 28/10/2023
Open from Mon. PM to Sat. by reservation only. Closed on bank holidays. See the schedules on the website. On demand.
Praline & Rosette place Bellecour - 69002 Lyon 2ème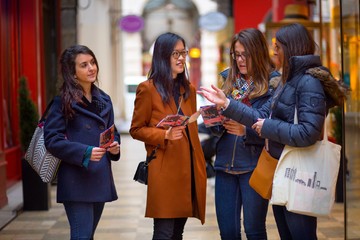 Do you love food and want to explore Lyon? Whether you're a local resident or a visitor, Praline & Rosette's tours are for you!

On the menu: a walk through Lyon's Presqu'île district, sprinkled with anecdotes about local culture, chances to learn about Lyon's culinary traditions, stops at local shops to taste food and plenty of fun.

Our golden rule? We select our exceptional partners with care to offer you the best of Lyon.

How did Rue Mercière become so famous for its many restaurants? What is the origin of the iconic pink praline? Where does 'cervelle de canut' come from? Find the answers to all these questions and more!

Choose from several routes:
- Very Gone Trip, 'famished' tour of Lyon's specialities for €39 per person, including 4 food tastings (deli meats accompanied by wine, cheese, confectionery and pastries). Duration: 3 hours. Wednesday, Friday and Saturday morning.

- Choco'Lyon: 100% chocolate-themed tour for €54 per person, including 5 tastings to discover chocolates in all shapes and sizes. Each tasting includes an activity: learn about praline inside a chocolatier's workshop, an introduction to fine chocolates, blind tasting of chocolate spread, taste chocolate cocktails and delicious chocolate waffles! Duration: 3 hours. One Saturday morning per month.

- Tour of Les Halles, to discover the indoor food market, Les Halles de Lyon – Paul Bocuse, Lyon's temple of gastronomy. €52 per person, including 7 tastings (bite-sized quenelle dumplings, foie gras + smoked salmon, little delights of Lyon, Lyon deli meats + wine, local cheese, Italian specialities, Lebanese mezze and the unmissable praline brioche and tart). Duration: 2 hours. Tuesday and Thursday from 11:30am to 1:30pm.

- Aperitif in the heart of the Grand Hôtel-Dieu, an exclusive gourmet visit to the heart of the majestic Grand Hôtel-Dieu at €49.90/ pers. including a very gourmet aperitif tasting at the merchants of the Halles du Grand Hôtel-Dieu, between the best workers in France and renowned Lyon houses and a cocktail in the Grand Refectory. Duration 2 hours, the second Tuesday of the month at 5.30 p.m.

For special requests, choose My Event Tour, for a fully personalised experience.
Useful tips
Openings

---
Open from Mon. PM to Sat. by reservation only. Closed on bank holidays. See the schedules on the website. On demand.
Prices

---
One price: 44.90 to 64 €.


Tour des Halles de Lyon - Paul Bocuse : 59,90 €
Very Gone Trip - Grande faim : 44,90 €
Tour Apéritif Vieux Lyon : 64€.
Accessibility

---
Accessible for wheelchairs with assistance
Accessible for self-propelled wheelchairs
Praline & Rosette
place Bellecour - 69002 Lyon 2ème