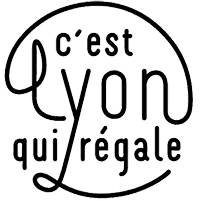 A better understanding of chocolate for better tasting experience
Although chocolate is a product appreciated by all, its mysteries still have to be discovered. It is to unveil what is hidden within a square of chocolate that Valrhona decided to create the "City of Chocolate".
Last updated date : 13/08/2020
From 06/07 to 31/08/2020. Closed on Sunday. From 02/11/2020 to 28/02/2021
daily.
Cité du Chocolat Valrhona
12 avenue du Président Roosevelt - 26600 Tain-l'Hermitage
An interactive and multi-sensory discovery area. Valrhona's expertise will be available to everybody with the emphasis on entertainment, education and how to tickle taste buds, which will allow gourmets and professionals to explore, admire, listen, touch, smell and mainly taste chocolate in all its forms. A first floor has opened including a full-chocolate restaurant, a pastry laboratory to experience by yourself but also a space dedicated to craftsworkers from the chocolate sphere and to Valrhona history.

Chocolate shop and tickets for the visit and workshops online: www.citeduchocolat.com
Useful tips
Openings

---
From 06/07 to 31/08/2020.
Closed on Sunday.

From 02/11/2020 to 28/02/2021, daily.
Prices

---
Adult: 9 to 10.50 €
Child (5-12 years): 7.50 to 8.50 €
Student: 8.50 to 9.50 €
Job seeker: 8.50 to 9.50 €
Large family: 31 to 34 €.

Free entry for children < 5 years.
Group rate available for > 20 people.

Yearly pass : adults € 25 / children € 20 : unlimited access to the discovery tour of the Cité du Chocolat, 10% outlet on the discovery and pastry workshops, 10% outlet at the restaurant "Comptoir Porcelana".
Accessibility

---
Visual disability
Accessible for self-propelled wheelchairs
Reserved space 330 cm wide < 100 m from the site
Vertical signage of parking spaces
Even flooring with no obstacles
Absence of slope > 5%
Absence of protrusions > 2 cm
Minimum aisle width of 90 cm
Doors >=77 cm wide
Lift (80 x 130 cm) and door >= 77 cm
Reception desk between 70-80 cm high
Height under table >= 70 cm width >= 77 cm
WC + grab handle + adequate space to move
Site, building totally accessible
Cité du Chocolat Valrhona
12 avenue du Président Roosevelt - 26600 Tain-l'Hermitage