Two unique collections by the artist Dan Ohlmann: the 120 miniature scenes produced and more than 450 legendary film props give the visitor an insight into the special effects techniques of our leading film studios.
Last updated date : 07/09/2021
Open daily: 10 AM-6:30 PM. Closed on Jan. 1st and Dec. 25th.
Cinema and Miniature Museum Maison des Avocats 60 rue Saint-Jean - 69005 Lyon 5ème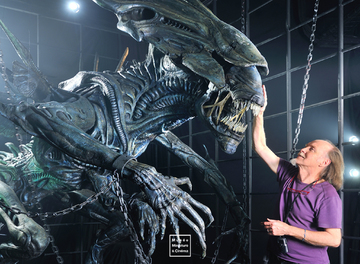 Enter into a wide range of film sets and discover a rich collection of authentic filming from the biggest European and American film studios. Eight educational rooms illustrated with miniatures, animatronics, masks, prostheses, robots, costumes, creatures and monsters of all kinds, reveal many secrets about the special effects techniques used in cinema. From "Spiderman" to "Mrs Doubtfire" through "The 5th Element" and "Gremlin's", more than 450 mythical pieces of film delight us throughout this dive behind the scenes of secret cinema.
Admire exclusively in Lyon the complete collection of miniature scenes by Dan Ohlmann that are faithful reproductions on a 1/12th scale of our living spaces. Its confusing micro-decors of realism are surrounded by more than 1000 masterpieces of patience and dexterity made by different miniaturist artists from around the world.
Discovering the magical world of Dan Ohlmann and his own workshop, visible from the outside, you will leave for a trip to another dimension.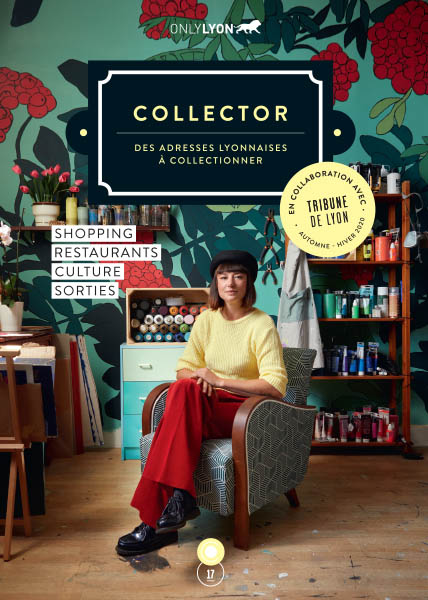 See more on this top tip in COLLECTOR
Collector's original visuals and voice have made it a big hit in Lyon. It offers locals a different view of their city: more modern, more urban, and even a little offbeat. In just a few years, this guide has become the repertoire of "places to be". It opens doors to somewhat secret worlds – just the way we like them in Lyon.
list Know more about Collector
Useful tips
Openings

---
Open daily: 10 AM-6:30 PM. Closed on Jan. 1st and Dec. 25th.
Prices

---
Full price: 9.50 €
Adult: from 9.50 €
Child : from 6.50 €
Student: from 7 €
Job seeker: from 6.50 €
Large family: 5.50 to 8.50 €
Disabled: 4 to 6.60 €
Group adults: from 7.50 €
Group children : from 5.50 €.

Free entry for children < 5 years.
Child entry valid for 5 - 15 years.
Group rate available for > 10 people.

Free with the Lyon City Card.
Accessibility

---
Mental disability
Accessible for self-propelled wheelchairs
Cinema and Miniature Museum
Maison des Avocats 60 rue Saint-Jean - 69005 Lyon 5ème